Join Us In Welcoming Our New CFO | Dynamic Source Manufacturing Inc.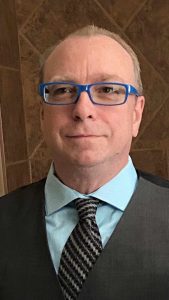 Calgary, AB – November 29, 2021
We are pleased to welcome Todd Henrickson as our new Chief Financial Officer (CFO)!
Todd brings over 25 years of experience in business development, from startup to $1B+ in operations. He offers keen financial acumen to lead businesses to profitability in both lean times and periods of growth. He is experienced in a broad range of business activities, including finance and accounting, operations, supply chain and manufacturing.
Prior to joining DSM, Todd has held various senior level finance positions with Bayer and BASF. He holds a diploma of accounting from Saskatchewan Institute of Applied Science and Technology (SIAST). After graduating SAIST, he earned his CPA, CMA designations.
At Dynamic Source Manufacturing, Todd will guide our company's overall financial and accounting strategy. We are thrilled to have Todd on board, bringing over two decades of leadership to DSM that aligns with our growth mission as we continue to expand our footprint in electronics manufacturing.
---
Dynamic Source Manufacturing (DSM) provides high-quality Electronics Manufacturing Services for our global customers for over 20 years. With manufacturing facilities in Canada and the USA, our customers count on us to bring their products to market quickly, efficiently, and with peace of mind, collaborating with you on the entire production cycle from beginning to end. 
We are dedicated to serving those in communications, energy, emerging technologies, industrial, automotive, and security & defense. Our full suite of services include quickturn-prototyping, volume manufacturing, testing, component sourcing, and box build assembly. Along with our ISO 9001:2015 certification, we are certified through Canada's Controlled Goods Program and the USA's International Traffic in Arms Regulations. 
We are proud to be committed to our Lean philosophy and our organizational excellence program, holding ourselves to a high standard of continuous improvement to provide you with an exceptional customer experience.