At DSM, we partner with our customers to provide flexible, customized manufacturing solutions. We utilize state-of –the-art technology and employ highly skilled individuals to ensure we meet our customer's requirements each and every time. Our customers enjoy the highest quality products with a reduced time to market, resulting in a competitive edge and increased profitability. From established OEM's to emerging start-up businesses, we offer support and services designed to meet the individual needs of our customers.
Review the DSM Conflict Minerals Policy Statement
Leadership Team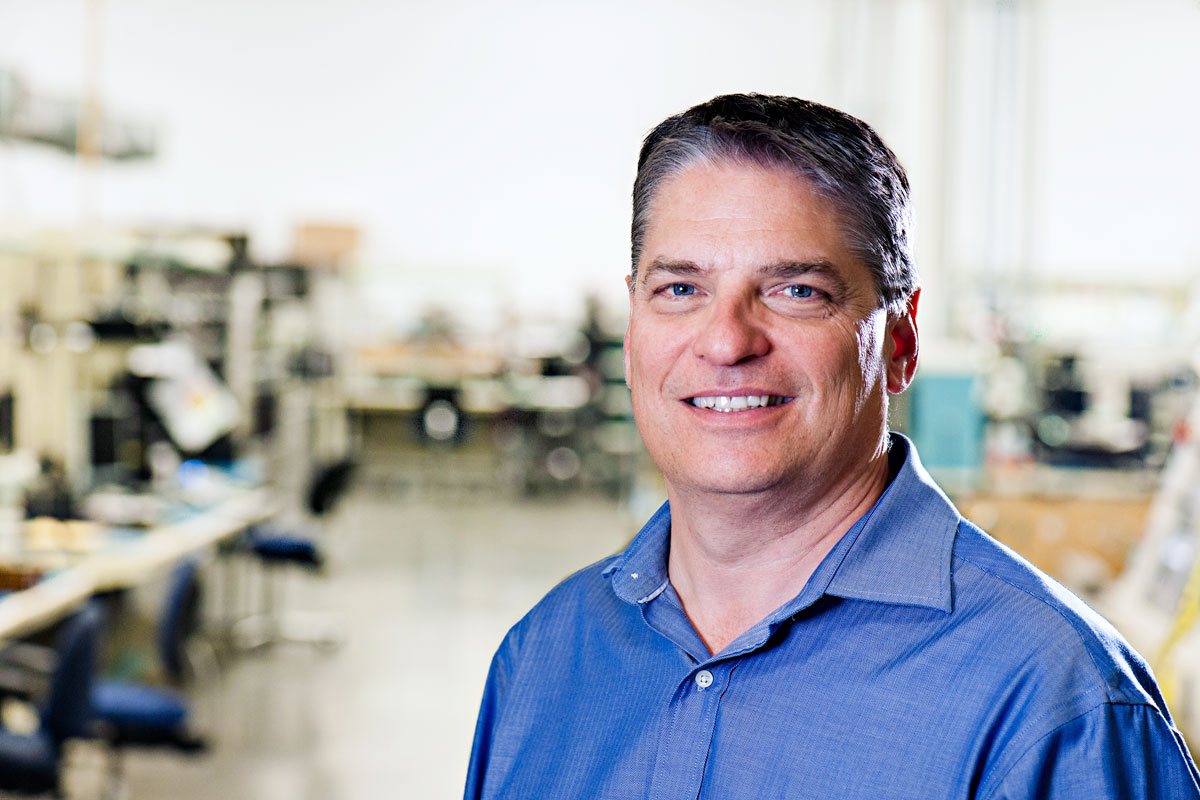 Duane Macauley
Duane was one of the original founders of DSM in the summer of 2000. As President and CEO, Duane oversees the strategic direction for DSM. He is focused on driving sustained growth and consistent value for our customers.
Read More
"We exist to support our customers' success – as they grow, we grow. We evolve with them and customize our processes to fit their needs. It's a partnership and it's very rewarding to be a part of the innovations our customers are developing."
Contributing over 25 years of manufacturing experience to DSM, Duane has previously held positions at companies such as Nortel Networks and NovAtel Inc. He holds a BSc in Electronics Engineering Technology from Devry Institute of Technology and a Certificate in Telecommunications Management from Mount Royal University.
Duane is currently the Chairman of the Board at ACAMP (Alberta Centre for Advanced Micro/Nano Technology Products), a non-profit organization formed to advance the development of the Micro/Nano Technology industry in Alberta.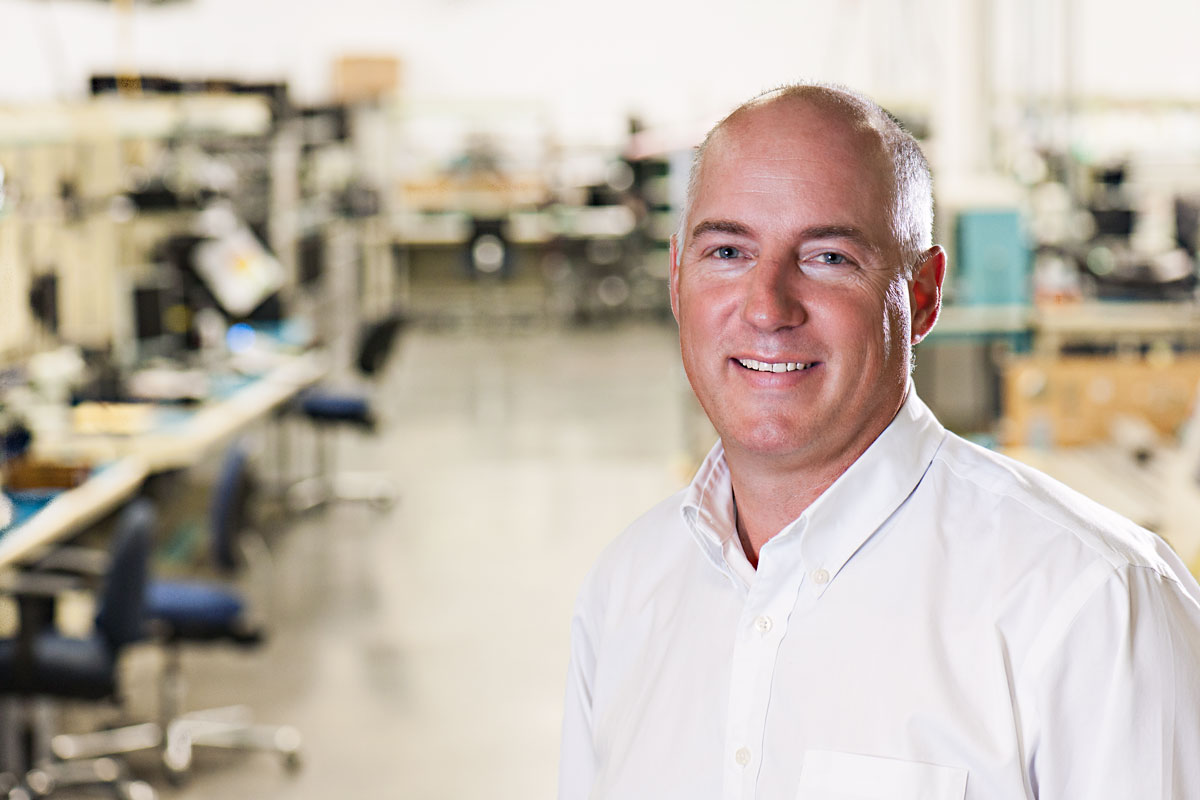 John Geissler
John was one of the original founders of DSM in 2000. In his role as General Manager at the DSM Arizona facility, John is responsible for manufacturing processes at DSM and using Lean Six Sigma continuous improvement principles.
Read More
"As General Manager, I drive value by being there for every client. Period. I want to keep them happy and am always evaluating and improving on both internal and external processes. If it's good, we'll make it better. The satisfaction comes from knowing we did a great job and that process never stops. We can always do it better and we will."
John contributes over 25 years of engineering and manufacturing experience to DSM, having formerly held positions at Unitel Communications, Continuum Technologies and Sanmina. He holds a diploma in Electronics Engineering and a Certified Engineering Technologist designation from the Alberta Society of Engineering Technology (ASET).
Kevin Falenda
Kevin joined DSM in early 2018. As General Manager of the Calgary facility, he is responsible for day-to-day operations; optimizing processes throughout the organization.
Read More
"I believe in a strong collaborative approach to develop and grow any business into an agile and efficient company. By tailoring our approach to each customer's unique requirements, we achieve ongoing operational excellence," says Falenda. "At DSM, our customers are part of our family. Together we strive for perfection and settle for excellence along the way. We have no finish line in the continuous improvement journey."
With over 25 years' experience in Executive and Director roles in manufacturing, organizational excellence and supply chain distribution, Kevin has held positions at MicroWatt, Emerson Process Management, Net Safety Monitoring, and Guardian Telecom.
A graduate of SAIT Polytechnic (IET), University of Calgary (General Management Certificate), and holds the following industry certifications; C.E.T. from the Alberta Society of Engineering Technologists (ASET), CPIM from APICS, and CMQ/OE from the American Society for Quality (ASQ).
Kevin is very active with local industry organizations and has held various Board Director positions over his career. Most notably, President, APICS (Calgary), Treasurer, CME Lean Consortium, & Marketing Director, AME (Western Group).
In his personal time, Kevin enjoys hiking, golfing, hockey, and spending time with his family.
History
DSM was originally founded in the summer of 2000 to fill a gap in the market. Our focus was and continues to be on providing mid-sized customers with high end capability and service. We use our deep industry knowledge to truly customize manufacturing solutions for our industry leading customers.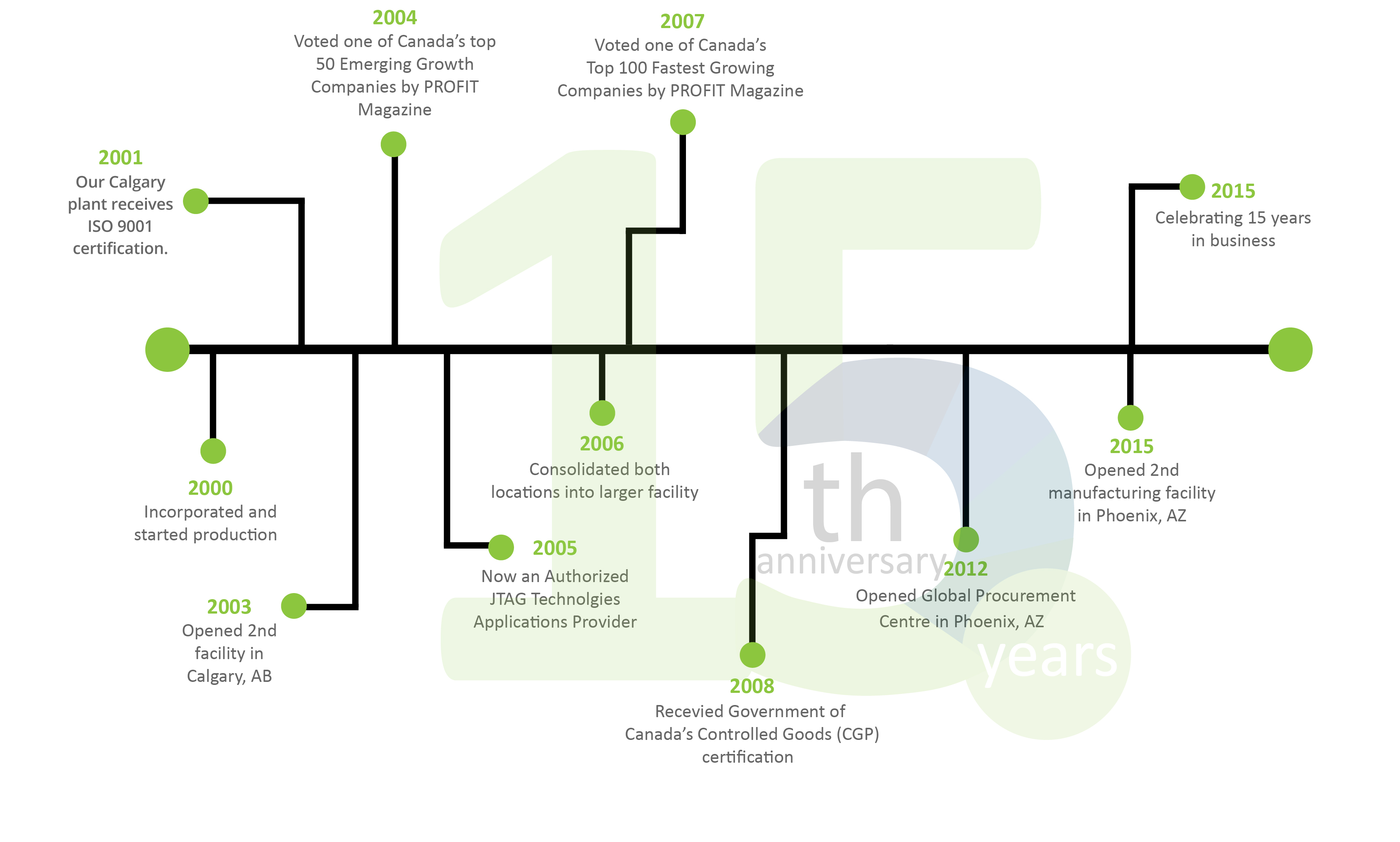 Office Locations
Calgary, Canada
Our Calgary facility operates with 4 smt lines, a class 1000 cleanroom, a warranty and repair centre, and a full suite of production services including: quick-turn prototyping, volume manufacturing, testing, component sourcing, and box build assembly.
117, 2765 48 Avenue NE
Calgary, AB, T3J-5M9

403.516.1888
Phoenix, USA
Our Arizona location houses our global procurement center and advanced quick-turn prototyping capabilities and a full suite of production services including: volume manufacturing, testing, component sourcing, and box build assembly.
2611 S. Roosevelt Street
Suite 102, Tempe, AZ, 85282

480.351.7005
Core Values